Page 1200-1201, forced adoption
Page 1281, determining the number of children allowed per family
page 1434, planetary regime
John Holdren, Obama's "Science Czar", born on March 1, 1944, with a bachelor's in aeronautics and astronautics and a Ph.D. in Plasma Physics is the most controversial "scientist" who has ever put his feet in the White House. His radical views have brainwashed students over twenty years in both Harvard and the University of Berkeley. His theories of killing, aborting, eliminating, terminating, sterilizing of the human population through embryo's, women, and drinking water are so heinous that people attack us for even quoting his statements without spending the time to see he really wrote these statements in his 1977 "Ecoscience" textbook co-authored with Paul and Anne Ehrlich. The truth that the man who was Obama's senior advisor on science and technology has expressed these horrifying ideologies seems so unbelievable that people prefer to accuse us of "misquoting" the statements rather than accepting them. So I've inserted the whole pdf here, you can download it while I've added the screenshots of concerning pages. It seems that Bill Gates and his depopulation agenda which is running through his Bill and Melinda Gates Foundation behind the scenes have come out of the darkness and runs the White House officially.
According to Ecoscience:  "The first step necessarily involves partial surrender of sovereignty to an international organization."
"If this could be accomplished, security might be provided by an armed international organization, a global analogue of a police force."
What happened during the Obama administration was exactly this agenda, wasn't it?
"One way to carry out this disapproval might be to insist that all illegitimate babies be put up for adoption—especially those born to minors, who generally are not capable of caring properly for a child alone. If a single mother really wished to keep her baby, she might be obliged to go through adoption proceedings and demonstrate her ability to support and care for it."
Isn't that what is actually happening with CPS child abductors now? In the case that we had with Ambera who is a 19-year-old single mother, the CPS has removed three of her five children because she couldn't prove that she is capable of keeping her babies. CPS is a criminal enterprise designed to cater the children they need to use as currency for their perverted heinous purposes. The cases of abuse by the CPS are numerous, Child Protection Service has never been established to help children but to serve the globalist control agenda.
I truly am falling apart. I miss my babies so mucho. I dont do anything anymore i hardly even talk. I dont kno what to do. No one will take my calls i leave message after message Still no one calls me back i feel so lost so alone i just dont kno what else to do. I need help.

— Ambera Roberts (@AmberaRoberts) December 4, 2018
According to Wikipedia: "Holdren was chair of the Executive Committee of the Pugwash Conferences on Science and World Affairs from 1987 until 1997 and delivered the Nobel Peace Prize acceptance lecture on behalf of Pugwash Conferences in December 1995. From 1993 until 2003, he was chair of the Committee on International Security and Arms Control of the National Academy of Sciences, and Co-Chairman of the bipartisan National Committee on Energy Policy from 2002 until 2007. Holdren was elected President of the American Association for the Advancement of Science (AAAS) (2006–2007), and served as board Chairman (2007–2008).[8] He was the founding chair of the advisory board for Innovations, a quarterly journal about entrepreneurial solutions to global challenges published by MIT Press, and has written and lectured extensively on the topic of global warming.
Holdren served as one of President Bill Clinton's science advisors (PCAST) from 1994 to 2001.[1] Eight years later, President Barack Obama nominated Holdren for the position of science advisor and Director of the Office of Science and Technology Policy in December 2008, and he was confirmed on March 19, 2009, by a unanimous vote in the Senate.[14][15][16][17] He testified to the nomination committee that he does not believe that government should have a role in determining optimal population size[18] and that he never endorsed forced sterilization.[19][20][21]"
The Clintons have created Holdren. The Obama administration materialized its agenda using a radical leftist with science in his hostage. As of today, no theory within hundreds of theories of global warming has been proved to be true but as ridiculous as it may seem, they have all been implemented like a religion by the United Nations and science gangsters like Holdren have been key positioned upon the UN's need in the United States. As you see above in the Wikipedia quote, he had to testify before the nomination committee but do these people care to tell the truth and nothing but the truth when they testify?
Pay attention. He co-authored the book with Anne Ehrlich (German surname) who is not only a eugenicist and depopulation activist but also the most famous advocate of drug industrialization and forced vaccination and she is the wife to Paul Ehrlich, author of "The Population Bomb" whom none of his predictions came true.
Ecoscience is a survey about specific policies related to population control that can be implemented in a crisis. These policies include putting up all illegitimate babies for adoption, adding sterilant substances to drinking water or staple foods, and establishing a planetary regime to supervise the population growth, resources, transportation, and environment. This globalist vision of famous depopulation advocates like Bill Gates, Warren Buffet, Margaret Sanger, Ted Turner, Al Gore, Richard Branson, which the entire cabal believe in. As long these ideologies are presented in seminars and books, although still outrageous, the critics can say; well it is just a theory. But when the idea of mass sterilization and poisoning the water by chemicals is presented in the office of a President, who is 360 degree against the people who have elected him (if elected and not selected), is beyond treasonous. This is the killer elites in the office promoting their control agenda.
Vaccination intoxication is the reason behind today's most mysterious pandemics such as autism, MS, chronic fatigue, Type 1 diabetes, Guillain Barre, and rheumatoid arthritis.
Radical birth control measurements presented by this book are 1: mass sterilization through drugs in water supplies and 2: sterilization of criminals and "social misfits."
Who determines who is fit and who is a misfit for society? We have many articles about this Orwellian control of the global supervisory regime, but our focus here is having a mad scientist whose radical ideology rules his realm of science and this mad scientist was in the White House. Having numerous degrees by evil-minded people is what happened in the concentration camps of Nazi Germany. The famous "death" doctors and scientists were brilliant physicians and scientists but they were evil-minded. Holdren has signed many mad-science agreements and has implemented policies that need to be undone and don't even imagine that President Trump is aware of everything and every plot which has been running the stage for the past decade. We need continuous researches to bring them on and ask him to act upon them.
May God bless you all.
Ella.
…………………………………………………….
In an article on Fox News by Joseph Abrams we read: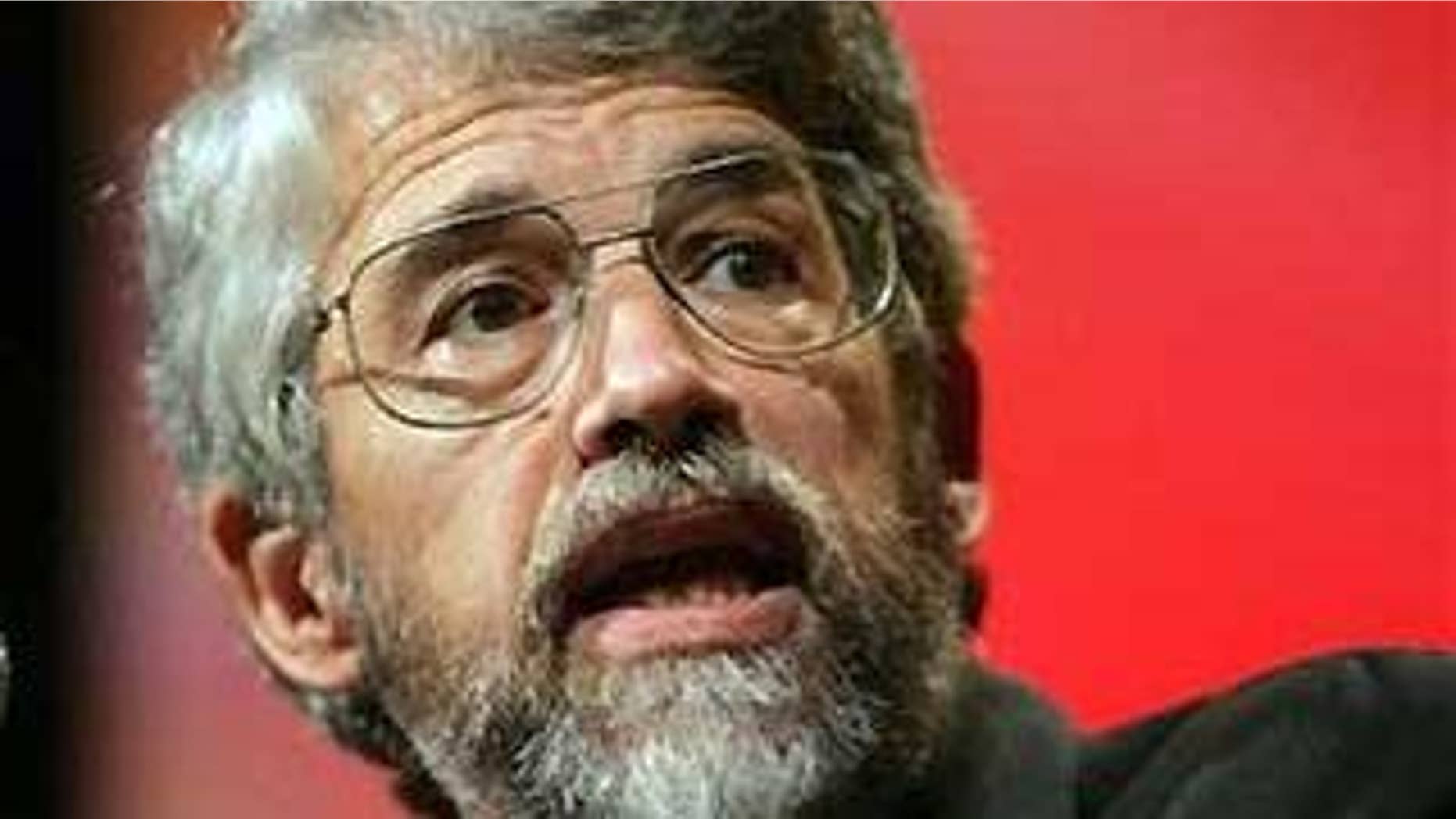 President Obama's "science czar," John Holdren, once floated the idea of forced abortions, "compulsory sterilization," and the creation of a "Planetary Regime" that would oversee human population levels and control natural resources as a means of protecting the planet — controversial ideas his critics say should have been brought up in his Senate confirmation hearings.
Holdren, who has degrees from MIT and Stanford and headed a science policy program at Harvard's Kennedy School of Government for the past 13 years, won the unanimous approval of the Senate as the president's chief science adviser.
He was confirmed with little fanfare on March 19 as director of the White House's Office of Science and Technology Policy, a 50-person directorate that advises the president on scientific affairs, focusing on energy independence and global warming.
But many of Holdren's radical ideas on population control were not brought up at his confirmation hearings; it appears that the senators who scrutinized him had no knowledge of the contents of a textbook he co-authored in 1977, "Ecoscience: Population, Resources, Environment," a copy of which was obtained by FOXNews.com.
The 1,000-page course book, which was co-written with environmental activists Paul and Anne Ehrlich, discusses and in one passage seems to advocate totalitarian measures to curb population growth, which it says could cause an environmental catastrophe.
The three authors summarize their guiding principle in a single sentence: "To provide a high quality of life for all, there must be fewer people."
As first reported by FrontPage Magazine, Holdren and his co-authors spend a portion of the book discussing possible government programs that could be used to lower birth rates.
Those plans include forcing single women to abort their babies or put them up for adoption; implanting sterilizing capsules in people when they reach puberty and spiking water reserves and staple foods with a chemical that would make people sterile.
To help achieve those goals, they formulate a "world government scheme" they call the Planetary Regime, which would administer the world's resources and human growth, and they discuss the development of an "armed international organization, a global analogue of a police force" to which nations would surrender part of their sovereignty.
Holdren's office issued a statement to FOXNews.com denying that the ecologist has ever backed any of the measures discussed in his book, and suggested reading more recent works authored solely by Holdren for a view to his beliefs.
"Dr. Holdren has stated flatly that he does not now support and has never supported compulsory abortions, compulsory sterilization, or other coercive approaches to limiting population growth," the statement said.
"Straining to conclude otherwise from passages treating controversies of the day in a three-author, 30-year-old textbook is a mistake."
But the textbook itself appears to contradict that claim.
Holdren and the Ehrlichs offer ideas for "coercive," "involuntary fertility control," including "a program of sterilizing women after their second or third child," which doctors would be expected to do right after a woman gives birth.
"Unfortunately," they write, "such a program, therefore, is not practical for most less developed countries," where doctors are not often present when a woman is in labor.
While Holdren and his co-authors don't openly endorse such measures on other topics, in this case, they announce their disappointment — "unfortunately" — that women in the third world cannot be sterilized against their will, a procedure the International Criminal Court considers a crime against humanity.
Click here to see the passage on sterilizing women | Click here for the full section on "Involuntary Fertility Control"
"It's very problematic that he said these things," said Ben Lieberman, a senior policy analyst at the Heritage Foundation. Lieberman faulted Holdren for using government as a solution to every problem and advocating heavy-handed and invasive laws.
But other members of the scientific community said accusations against Holdren are wholly misplaced.
"John Holdren has been one of the most well-respected and prominent scientific voices urging the federal government to address global warming," wrote Kevin Knobloch, president of the Union of Concerned Scientists, in a statement.
Holdren's co-authors, Paul and Anne Ehrlich said in a statement that they were "shocked at the serious mischaracterization of our views and those of John Holdren," caused by what they called misreadings of the book.
"We were not then, never have been, and are not now 'advocates' of the Draconian measures for population limitation described — but not recommended" in the book, they wrote.
Still, William Yeatman, an energy policy analyst at the Competitive Enterprise Institute, faulted the Senate for not screening Holdren more strenuously during his hearings before confirming his nomination by unanimous consent both in committee and in the full Senate.
Despite "the litany of apocalyptic warnings that turned out to be incorrect, no one was willing to stick his neck out" and vote no, Yeatman said.
Some of Holdren's views on population came under fire during the otherwise quiet confirmation hearing before the Senate Committee on Commerce, Science, and Transportation, where Sen. David Vitter, R-La., asked him to revisit his past statements about environmental catastrophes that have never come to pass.
"I was and continue to be very critical of Dr. Holdren's positions — specifically his countless doomsday science publications and predictions that have been near-universally wrong," Vitter told FOXNews.com.
"I wish that the Commerce Committee had taken more time to evaluate his record during his nomination hearing, but like with everything else in this new Washington environment, the Democratic majority and the White House were pushing to speed his nomination along," Vitter said.
Vitter grilled Holdren during the hearing, asking him to clear up his 1986 prediction that global warming was going to kill about 1 billion people by 2020.
"You would still say," Vitter asked, "that 1 billion people lost by 2020 is still a possibility?"
"It is a possibility, and one we should work energetically to avoid," Holdren replied.
Sen. John Kerry, a leading Democrat on the committee, said the renewed scrutiny was essentially a Republican smear on Holdren's good record. Kerry told FOXNews.com that senators already had "ample opportunity" to question Holdren, who "made clear that he does not and never has supported coercive approaches, end of the story.
"The Commerce Committee and the Senate then unanimously concluded what I have long known — that John Holdren is a leading voice in the scientific community and we are fortunate to have him lead the fight to restore the foundation of science to government and policymaking that has been lacking for almost a decade."
Holdren has confronted a number of challenges during his four-decade scientific career, including nuclear arms reduction, and was part of a group that shared the 1995 Nobel Peace Prize "for their efforts to diminish the part played by nuclear arms in international politics," as the Nobel Committee said.
Now his greatest focus is global warming, which he said in a recent interview poses a threat akin to being "in a car with bad brakes driving toward a cliff in the fog."
Holdren told the Associated Press in April that the U.S. will consider all options to veer away from that cliff, including an experimental scheme to shoot pollution particles into the upper atmosphere to reflect the sun's rays and cool the earth, a last resort he hoped could be averted.
"Dr. Holdren is working day and night for the Obama Administration and the American people, helping to develop science and technology policies to make the country stronger, more secure, and more energy independent, and to make Americans healthier and better educated," his office told FOXNews.com.
Four months after Holdren's confirmation, his critics are keeping a wary eye on his work in the White House, where they assert that he has the president's ear on scientific issues.
"It is interesting that this 30-year-old book is finally coming to light," said Lieberman, of the Heritage Foundation.
"The people who are concerned about Holdren, quite frankly we didn't do enough homework."
Author's note at the end of each post: -"Your biggest problem is so small for such a big God"-Ella Cruz" The Bible serves as the blueprint of faith, and the New Testament provides us with God's faith and the power to perform miracles through faith and the name of Jesus. Regardless of the severity of cancer, healing can be achieved through faith in God's word. When Jesus raised the dead, he did not discriminate based on the level of death. He simply called forth life. Let's explore how he did it. The first time Jesus brought someone back from the dead was the daughter of Jairus, an official in Jerusalem. Although she had passed away, she was only recently deceased. The second time was the son of a widow in Nain who had been dead for just one day. Lastly, Jesus raised Lazarus, the brother of Mary and Martha in Bethany, who had been dead for three days. He raised them all. No matter how insurmountable your problem may seem, Jesus is the resurrection and the light. Ella Cruz World's events are happening so fast. Global Governance 2015, Agenda 2030, Agenda 2050, Antarctica, Mars, CERN, G5, The United Nations, The European Union, the Club of Rome, and the false prophets of the Vatican all together, we see that the satanic global government is imminent, and it shall come to pass. The mark of the beast will be obligatory. You are either a Christian or not. If you are, you believe this because it is predicted 2000 years ago in the Bible. But if you are not a Christian, you read the news and notice that the satanic world government is their agenda. Their Global Governance 2025 is terribly close. Their Green New Deal 12-year timeline matches the agenda 2030. We have a short time to prepare ourselves. Born-again Christians are happy and calm. Why? Why do we joyfully dedicate ourselves to the nation, knowing that we will be chased and prosecuted? Because we are dedicated to the Kingdom. "Thy kingdom come; Thy will be done." 1. We firmly believe that Jesus Christ is the Son of the Living God. 2. We hold the Bible as the divinely inspired Word of God. 3. We believe that God loved us so much that He sent His only begotten Son to die on the cross for our sins. Through His precious blood, all our sins are washed away and forgiven. 4. We believe that the price for our salvation, health, prosperity, happiness, and eternal life has been paid by the blood of Jesus. These gifts are freely available to us through the grace of God. By His stripes, we were healed 2000 years ago. 5. We acknowledge that by accepting Jesus Christ as our Lord and Savior, we open our hearts to the Holy Spirit. We are baptized by the Holy Spirit, who dwells within us and communicates with us through dreams, visions, speeches, videos, books, and other means. This communication begins immediately after our salvation. 6. We firmly believe that Jesus Christ remains the same yesterday, today, and forever. As born-again believers, we receive the same DNA as Jesus Christ, with the same miraculous abilities through faith. Just as the apostles performed signs and wonders like Jesus, we too can accomplish these miracles through faith, and the Lord will work through us. 7. We condemn the Vatican's religion and many false prophets who have deceived Christians for centuries, hiding the true message of the Bible and the Good News from people to maintain their power. We welcome all denominations and strive for unity in the body of Christ. 8. We believe that a born-again Christian never truly dies. When a believer's life on earth ends, they are promoted to heaven, and death holds no power over them. In heaven, we experience immense joy, love, peace, and the glory of God. Those who have had near-death experiences or have seen Jesus in a vision or dream know the indescribable relief and joy of being in His presence. To answer the question of why we are happy, we say that we could happily die at any moment. In fact, we long to go home and be with our Lord. However, we know that each one of us has a mission and purpose revealed to us by the Holy Spirit after our born-again experience. For the sake of fulfilling that mission, we remain joyful and relaxed in the spirit, knowing that we are called to save people by preaching the Gospel and bringing them to Jesus. To be born again, you just need to say: Lord Jesus, I accept you as my personal savior, Come to my heart, Forgive my sins, Wash me away, Make me a new person, And live inside of me. In the Name of Jesus from Nazareth, Amen. And that's it. You are saved! Jesus will reveal Himself to you, and your life will undergo a significant transformation. Your marriage, health (especially addiction), finances, and all areas of your life will experience an extraordinary change. And never look back. In Jesus Almighty name. Amen.