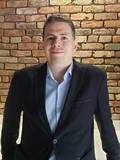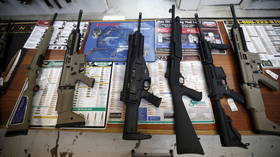 While the US and Canada have much in common and even seem similar enough to an outsider, the 'assault guns' ban by PM Justin Trudeau marks the biggest distinction between them since the US declared independence in 1776.
An overseas visitor to both countries, such as I was in 1996 and many times since, could notice only minor visual differences between countries north and south of the 49th parallel, even though Canada uses the metric system and the US is one of the three remaining nations that do not. Beneath the superficial similarities, however, were fundamental differences going back to the British colonial era – from the concept of free speech to gun ownership.
Nothing has made those differences more clear than Trudeau's announcement on Friday that he would outlaw 1,500 models of "military-grade assault weapons," ranging from most rifles to rocket launchers and grenade throwers.
ALSO ON RT.COMTrudeau bans 'military-grade' guns in Canada following largest mass shooting in country's historyTrudeau justified the ban by citing last month's rampage by a Nova Scotia man, who killed 22 people in what was reported as the worst mass shooting in Canadian history. The Angus Reid Institute released a perfectly timed opinion poll claiming that 65 percent of Canadians strongly support an "assault weapons" ban, "giving federal policy makers a clear mandate to go forward."
Never mind that nine of the 22 Nova Scotia victims died not of gunshots but of fires set to their homes – according to the Royal Canadian Mounted Police – or that the attacker impersonated a RCMP officer and used weapons illegally purchased in the US, or that his motive is still a mystery. Pay no attention to the fact that the ARI polled its members, of which 73 percent never owned a gun of any kind.
Trudeau did this because he used gun control to win re-election, because there's a pandemic on so no one can stop him, and ultimately because, in Canada, he can.
In what surely has to be an ironic twist, the very Canadian PM literally recycled the rhetoric of US gun control advocates, from declaring that the weapons he was banning "were designed for one purpose and one purpose only: to kill the largest number of people in the shortest amount of time" to proclaiming that "Canadians deserve more than thoughts and prayers." 
Not surprisingly, this elicited a simping response from some Democrat US senators, who have long campaigned for similar bans south of the 49th parallel:
Canada: Experiences a horrific mass shooting, bans assault weapons.

United States: Experiences thousands of mass shootings, does absolutely nothing. https://thehill.com/policy/international/495434-canada-expected-to-announce-ban-on-assault-style-weapons …

Canada expected to announce ban on assault-style weapons

Canada's government is set to announce a ban on assault-style weapons following a deadly shooting in Nova Scotia this month that killed 22 people.

thehill.com
America should have the moral courage to do the same. Weapons of war have no place in our society.https://thehill.com/policy/international/495434-canada-expected-to-announce-ban-on-assault-style-weapons …

Canada expected to announce ban on assault-style weapons

Canada's government is set to announce a ban on assault-style weapons following a deadly shooting in Nova Scotia this month that killed 22 people.

thehill.com
Leader of Canada's opposition Conservative party, Andrew Scheer, also responded with US rhetoric, channeling Republican gun rights activists to proclaim that "Taking firearms away from law-abiding citizens does nothing to stop dangerous criminals who obtain their guns illegally."
Yet the reason Trudeau can do this and Scheer can't do much to stop him is that, beneath the thin veneer of surface similarities, Canada is not the United States of America. It has no Second Amendment to the Constitution, which guarantees private arms ownership. Neither does it have the First Amendment protecting near-absolute freedom of speech, of which Section 2 of the Canadian Charter of Rights and Freedoms is but a pale shadow.
The reason the US does is simple: back in 1776, armed colonists rose up against British troops sent to suppress their tax revolt, and won the ensuing war for independence. Private gun ownership was eventually written into the US Constitution in recognition of its essential role in this struggle. This explains how the US has three and a half times more guns per capita than Canada (120 to 34.7), according to official statistics from 2018.
Author's note at the end of each post: -"Your biggest problem is so small for such a big God"-Ella Cruz" The Bible is the blueprint of Faith. The New Testament has given us God's kind of faith and the authority to perform miracles through faith and the name of Jesus. No matter what level of cancer you are; you can be healed by your faith and the word of God. Jesus did not care in what stage of death were the three people whom he raised from the dead. He just called life on them. Let see how He did it. "The first time he invaded the realm of death it was for the daughter of Jairus; an official in Jerusalem. She was "just" dead. The second time it was the son of a widow in Nain who was "one day" dead, and the third time it was Lazarus; brother of Mary and Martha in Bethany who was "very" dead after three days. HE raised them "all." It doesn't matter how big is your problem, and how hopeless you are because Jesus is the resurrection and the light."-Ella Cruz World's events are happening so fast. Putting Global Governance 2015, Agenda 2030, Agenda 2050, Antarctica, Mars, CERN, G5, The United Nations, The European Union, the Club of Rome, and the false prophets of the Vatican all together, we see that the satanic global government is imminent and it shall come to pass. The mark of the beast will be obligatory. You are either a Christian and believe this because this is what was predicted 2000 years ago in the Bible, or you are not a Christian but you read all these articles and connect the dots to notice that the satanic world government is their agenda and with President Trump, we had 4 years and this was God's mercy on us. Their Global Governance 2025 is terribly close. Their Green New Deal's 12 years matches the agenda 2030. The immigration and devouring of America and Europe all go according to the blueprint of one world satanic government. We have a short time to prepare ourselves. Why are we, born-again Christians happy and calm? Why do we joyfully dedicate ourselves to the nation, knowing that we will be chased and prosecuted for NOT taking the mark of the beast? Because we are dedicated to the Kingdom. "Your kingdom come, Your will be done." 1- We believe Jesus Christ is the son of the Living God. 2- We believe the Bible is the word of God. 3-We believe God had so much loved us that HE sent his only begotten son to die on the cross for our sins. Through his blood, all our sins are washed away and forgiven. 4- We believe the price of our salvation, health, prosperity, happiness, and eternal life is paid by the blood of Jesus. We have all these gifts in us when we are born again by GRACE. By his stripes, we are healed 2000 years ago. 5-We believe by accepting Jesus Christ as our savior, we open our hearts to the Holy Spirit. We are baptized by the Holy Spirit who will dwell in us and will reveal Himself through dreams, visions, speeches, videos, books to communicate with us, immediately after our Salvation. 6- We believe Jesus is the same yesterday, today, and forever. We believe born-again believers receive the same DNA as Jesus Christ with the same miraculous abilities through faith. Just as the Apostles performed the same signs and wonders as our Lord Jesus did. They did it through "faith," and The Lord will accomplish the same miracles through us after we accept him as our savior. 7-We condemn the religion and many fake prophets of the Vatican (not all of our Catholic brothers and sisters) who deceived Christians for centuries and hid the true message of the Bible and the Good News from people to keep themselves in power. We welcome all denominations. 8- We believe that a born-again Christian never dies and the moment his life on earth is terminated, he is promoted to heaven. There is no death for us. We just transit to our new dimension which is filled with immerse, joy, love, peace, and glory of God. All people who have met Jesus in a visit, vision, dream, or have died for a short time, left their body and came back, know how does this experience feel. It is a divine relief and joy. Therefore, to answer the above question (why are we happy?), our answer is, we can happily die right now. In fact, we would love to die yesterday and go home but each one of us has a mission and purpose that the Holy Spirit has revealed to us after our born-again experience. For the sake of that mission, although we know our day of prosecution will come, we are joyful and relaxed in the spirit. Because we save people by preaching the Gospel and bringing them to Jesus. To be born again, you just need to say: Lord Jesus, I accept you as my personal savior, Come to my heart, Forgive my sins, Wash me away, Make me a new person, And live inside of me. In the Name of Jesus from Nazareth, Amen. And that's it. You are saved. He will reveal himself to you. Your life will dramatically change. Your marriage, your health (especially addiction), your finances, and all areas of your life will experience this extraordinary change. And never look back. In Jesus Almighty name. Amen.