Since the election, I constantly ask myself what happened to Georgia. How could we not notice the deep swamp in Georgia? A red state with a governor that I worked my fingers to the bone to get him elected. We were never so sure about anyone as we were about Brian Kemp. I held a campaign on Twitter and endorsed him anywhere I could and now I had my consciousness weighing on me. However, what could I do? It was him against Abrams and the choice could be one of them. Incumbent Stacey Abrams was so corrupt, belligerent, and rude but had Planned Parenthood's money behind her while Valleri Jarret had her strings.
Valeri Jarrett and Planned Parenthood President Staci Fox endorsing Stacey Abrams
(photo from Planned Parenthood website)
A short biography of Stacey Abrams before we name the names behind her.
Stacey Abrams was a tax attorney at the Sutherland Asbill & Brennan law firm in Atlanta, a firm specialized in tax-exempt organizations. That was before becoming Emily's List candidate and winning Atlanta's district 89 in 2006. She was in debt up to her neck. Nothing is embarrassing about being in debt, but being a fraud and in debt because of it is embarrassing. Abrams; a tax attorney and specialist in tax-exempt organizations was herself a tax delinquent in massive debt of Credit cards and student loans using her nonprofit umbrella to suck black people's pockets. It sounds ridiculous that she served on the Appropriations, and Ethics Committees among some others in Congress. It reveals the degree of ethics in the House during the era.
The Hollywood version and fairy tales of Oprah tell another story enough convenient to grab celebrities' wealth and funnel it into her campaign. These stories helped to line her pockets but were far from the reality.
That was before her race for the Governor of Georgia in 2018 where lost to Brian Kemp. For governorship, she was endorsed by Bernie Sanders and "Our Revolution" which we will explain later in this article.
Sadly, corruption runs in her family. In December 2020, A U.S. District Court Judge blocked two Georgian counties from removing 4,000 voters from the rolls in the Senate runoff. These voters had moved out of the county, and their votes were illegal. Both counties approved to remove the contested voters from the rolls but the federal judge reviewing the case overruled the decision. The Judge was Leslie Abrams; Stacey Abrams's sister.
Leslie Abrams, the Obama appointee Judge is Stacey Abrams's sister
Anywhere in Georgia, there is a challenge and a mysterious hand overhauls the challenge, it has something to do with Abrams. I started with Brian Kemp and continued with Abrams because I have a point. Stacey Abrams rules in entire Georgia and even Brian Kemp did not have the power, gut, or stamina to resist her. He caved in. Does he fear for his children? Or does he love the scent of big donations? Both can be the case.
MSNBC painted her loss as a victory and prophesied a bright future for her. Fact check: She didn't win and claiming she won is a conspiracy…
Who won 2019 in politics?

According to @DrJasonJohnson, Stacey Abrams won the year and has a bright future ahead.https://t.co/KQ4mSGQe49

— MSNBC (@MSNBC) January 1, 2020
Bright future for sure. We saw how Mr. Joe was just about to pick her as his Vice President before Kamala Harris. Have you thought what is this push to puff her? Why these powerful hands constantly bring her name to the surface, and the mockingbird media gives her an exclusive exposure shedding light on her rise to power? The answer is she is "selected" by the power committee.
About two weeks ago, I found a WikiLeaks email where Hillary Clinton was in a desperate search for some goon candidates to erect in Georgia. She was carefully reading biographies on Emily's List. Emily's List as I explained in RING OF THE CABAL, is a 100 percent Soros organization for progressive women which selects, trains, and supplies Congresswomen, Senators, and Governors. 80 percent of these women WIN elections because they are very well funded and backed by the powerful swamp. The main condition for them to be enlisted being pro-abortion. In that case upon entrance, they receive $100,000. This is just a welcome gift. More money will be poured in if they show character and be super aggressive. Elizabeth Warren, Dianne Feinstein, Mazie Hirono, Kirsten Gillibrand, Amy Klobuchar directly From EMILY's List, and "Kamala Harris" who has been endorsed by this organization. Of course, Kamala had other "endorsers" that we know very well.
Kamala and Alex Soros
Look where they have arrived today. All top-ranking democrats. At the time when I was writing this section of my book (2016) only 60 percent of Emily's List were the winners of races. Today they compose 85 percent so, by each election, candidates endorsed by this organization should be a big no no for us. They are the most dangerous.
In the WikiLeaks email, while Hillary Clinton was looking for a handmade puppet, enough corrupt to take forward her agenda, John Podesta; then her number one aid, discovers Abrams. Looking to her debt, aggressive tone, and black-panther combatant style, Podesta; then chairman of Hillary's campaign recognizes that she has "a bright future." Abrams is not any leftist. She is a militant leftist. This is where the "bright future" mantra comes from. You cannot be so powerful if not connected to the Clinton Machine and you cannot be so corrupt if not picked up by John Podesta's gang.
Had it not been about them, Georgia would remain a red state.
Here is the email.
---

Re: Re: Re:
Abrams is great.

Hard time seeing her leave her post,

but it's worth a run.

On Sun, Jan 18, 2015 at 11:04 AM,

John Podesta

<john.podesta@gmail.com> wrote: >See Stacey Abrams below. > > JP > –Sent from my iPad– > john.podesta@gmail.com >For scheduling: eryn.sepp@gmail.com > > Begin forwarded message: > > *From:* Neera Tanden <ntanden@americanprogress.org> > *Date:* January 18, 2015 at 10:58:30 AM EST > *To:* John Podesta <john.podesta@gmail.com> >*Subject:* *Re: Re:* > >

she'd be great!

> >In terms of raw talent = though she has a big job > >Stacey Abrams who is Georgia House Minority Leader. She's brilliant.She > should be tight with the campaign regardless.

And the liberals love her

> (they won't want her to leave her gig though).She should be someone who > goes on tv

or something for sure.

> > > > ________________________________________ >From:

John Podesta

<john.podesta@gmail.com> > Sent: Sunday, January 18, 2015 10:51 AM > To: Neera Tanden > Subject: Re: > >We haven't given up on

Maya

. Assume Tony's job may keep her on the East > Coast.> > JP > –Sent from my iPad– > john.podesta@gmail.com >For scheduling: eryn.sepp@gmail.com > > On Jan 18, 2015, at 9:22 AM, Neera Tanden <ntanden@americanprogress.org> > wrote: > > >I've been feeding to jake > >

Maya Harris before her sister ran for senate

> > Dawn Smalls > > Ask Ilia to handle hill? Not sure where you are on lobbyists. > > >

Jose Villarreal talked to Hillary about being treasurer

> > He asked me to talk to you about it by the way. > > > > >Sent from my iPhone > > > On Jan 18, 2015, at 8:17 AM,

John Podesta

<john.podesta@gmail.com> wrote: > > >Since you failed to convince Danielle, got other top tier suggestions? > > > JP > > –Sent from my iPad– > > john.podesta@gmail.com > > For scheduling: eryn.sepp@gmail.com > > >On Jan 17, 2015, at 7:50 PM, Neera Tanden <ntanden@americanprogress.org> > wrote: > > >Yeah I know you know it. But in case people feel intimidated in making > direct comments to Hillaryland, I thought I'd let you know of grumbling I'm > hearing directly. But maybe that was my mistake. > > >Sent from my iPhone > > > On Jan 17, 2015,at 7:40 PM,

John Podesta

<john.podesta@gmail.com> wrote: > > >Really, don't you think I know that? > > > JP > > –Sent from my iPad– > > john.podesta@gmail.com > > For scheduling: eryn.sepp@gmail.com > > >On Jan 14, 2015, at 10:06 PM, Neera Tanden <ntanden@americanprogress.org> > wrote: > > >(end of th email)I'm not the diversity police but there is grumbling

on the 4 white boys

> running next presidential cycle. So I recommend

rolling out some people who > look like the rest of America soon

! > > > Sent from my iPhone > >
---
(end of the email)
Yet there is another dangerous network in Georgia. A progressive network so professional, serious, determined to win, and focused on long-term grassroots: The Maoist power-broker Steve Phillips and his wife Susan Sandler; two official communists.
Sandler wrote in a memo:  "If we elect Stacey, we will show that we know how to win in the South without compromising our principles and beliefs."
"will set us up to win Georgia in the 2020 presidential race."
Sandler who is the daughter of multi-billionaire bankers Herb and Marion Sandler is a devoted communist. So is her husband. They are both bolshevik Marxists sworn to transform America into a communist country. The Millions belong to Sandler while Phillips is the gateway to release them. Stacey Abrams is their protege because of her Stalinist style and aggressive mood. She likes to be in command but becomes a puppy in face of the likes of Phillips, Soros, and Valerie Jarrett. Look at her face here. How hand-kissing.
Abrams was endorsed not only by the left but also by the dangerous Islamic CAIR and their public face Linda Sarsour.
Phillips's strategy is to elect massive numbers of colored people and fundamentally change America. He writes in The Nation: 
"Georgia has historically been a conservative state because there were always too few people of color, and too few progressive whites, to sway statewide elections. That is no longer the case. In the 30 years since Democrats gathered in Atlanta for its national convention, the state's population has grown increasingly racially diverse to the point where people of color are nearly a majority (47 percent) of the state's population and 40 percent of all eligible voters…
"The Rainbow Coalition is like a quilt—many patches, many pieces, many colors, bound by a common thread." I was in Atlanta, Georgia, at the 1988 Democratic National Convention listening to Jesse Jackson describe his vision for how a multiracial and explicitly progressive coalition of people of color and progressive whites could lead Democrats to victory across the country. Although Jackson's bid for the nomination fell short, the surprising success of his candidacy—he won 11 contests and nearly tripled his delegate total from 1984—revealed the potential of a campaign rooted in the country's demographic revolution"—Phillips in "The Nation"
By moving people from other liberal states, especially California, today more than 47 percent of Georgian residents compose the same demography that Phillips was working for. Bernie Sanders and the organization inspired by him "Our Revolution" who are radical communists also back Stacey Abrams and certainly can be her right arm in many Georgian key positions.
Now, we have the top names: Abrams, Hillary Clinton, John Podesta, Valerie Jarrett who publicly endorsed Abrams multiple times. We have Planned Parenthood which is the funnel between Clinton and Abrams so the money cannot be traceable from Hillary and the Podesta team to her pockets. Besides, there is Soros who owns Emily's List and is in constant contact with Hillary. His nephew has married Chelsea Clinton and his son Alex meets both Mezvinsky and Obama in his house. Leslie Abram; the controversial judge in Georgia, Stacey's sister; is an Obama appointee.
Chelsea and two cousins
From left to right: Alex Soros, Chelsea Clinton, and her husband Marc Mezvinsky who is George Soros's nephew
Let's find connections in lower branches. Georgia's Secretary of State  Brad Raffensperger. Was he a corrupt politician or did he get played? Why did he sell out America? Here are some facts:
-Raffensperger worked closely with Abrams to prepare for the election on January 5th. Abrams organization "Fair Fight" pushed legislation to constrain Georgia in accepting emailed absentee ballot applications and Raffensperger caved in. At the same time, he loosened the verification process for email ballot applications. Abrams did it through a lawsuit settlement with Raffensperger. Why did Raffensperger do this? I haven't found any kind of link between him or his wife Tracy with, Soros, Clinton, or leftists donors.
-The Democratic Party intentionally pushed legislation allowing time to fix rejected absentee ballot applications and saved rejected ballots through volunteer "Ballot rescue phone callers." Why? No question this is fraudulent. These are all last-minute fixations to the already in place laws. All with one goal: Fraud. Why did this happen?
-The Democratic Party intentionally cut off scrutiny by simplifying procedures of rejecting a ballot with signature discrepancies. Adding to the facts mentioned above ballots were "legally" unverified.
These happened through Abrams-Raffensperger's teamwork.
Abrams In an interview with Jake Tapper said:
"Democrats are prepared to win this election. This is the first runoff where we have the level of investment and engagement that it takes to win a runoff. We know from the numbers we are in a good place. 1.2 million absentee ballots have been requested thus far, and just to put that into context, 1.3 million were requested for all of the general election. Of that 1.2 million, 85,000 of those applications are from voters who does not vote in the general election and disproportionately between 18 and 29, and disproportionately people of color. That signals that we understand that we may need to make a plan to vote and deliver this election."
The million-dollar question remains as strong as before: Why did Raffensperger work tirelessly with Abrams? Asks it even Newt Gingrich:
Why is Georgia Secretary of State Raffensperger working so hard to add drop boxes and take other steps to make it harder for Republicans to win. Is he really that intimidated by Stacey Abrams?

— Newt Gingrich (@newtgingrich) December 13, 2020
To summarize, they manufactured methods  1-to ease applying for absentee ballots 2-to loose verification on an email ballot application 3-to "save" rotten absentee ballots which should be thrown out. That means ballots with no signature or with rotten signatures, would not be monitored by the election officials and would be considered just as normal ballots.
According to Raffensperger and his pal Stacey Abrams, the standard and traditional hand recount, audit, and re-canvas are outdated methods and fraud can be translated to votes and these rotten votes are the vehicle to overturn an election. Fraudulent votes are valued just as real votes. How can this happen in America?
This is how fraud happens. Fabricate methods to legally transform a piece of useless paper into a vote and make it legal through the treasonous seal of a Secretary of State who works with the opposite party's representative who has a history of forgery. 
The "election officials" not only haven't monitor the ballots but some of their public statements are quite telling:
---
"Trump's not gonna win. I made f*cking sure of that!"...Eric Coomer, executive with Dominion Voting Systems
" This must be about stopping Trump"…Gabriel Sterling , GA election official
"Any system, financial, voting, or otherwise, that is not repeatable nor dependable should not be used,"..Coffee County Board of Elections
---
President Trump says Raffensperger has a brother named Ron who is the CEO of Chinese Huawei. I am not sure what he knows. I find no substantial evidence to report here. The possibilities can be two. Either President Trump knows something OR he has read the Gateway Pundit's article (which was scrubbed later) and reacted upon it. The problem is the article was not written by Gateway Pundit's reporters but by Jim Hoft himself and that makes me think. However, I checked out what I could and added some banal information about this man whether or not he is Raffinsperger's brother. On their website we read:
Ron Raffensperger is the CTO of Huawei Enterprise Storage Solutions. Based in Shenzhen, he has demonstrated expertise in marketing, sales, services and development in both large and small technology companies with a particular expertise for developing corporate strategies in emerging markets.
---
---
This is the copy of the article posted by Gateway Pundit before being scrubbed.
"BREAKING EXCLUSIVE: RON RAFFENSPERGER, THE BROTHER OF GEORGIA SECRETARY OF STATE, BRAD RAFFENSPERGER, WORKS FOR HUAWEI IN CHINA – HOW CLOSE ARE THEY TO THE CHINA GOVERNMENT?
GEORGIA'S SECRETARY OF STATE HAS GOT HIMSELF IN A MESS.  HE JUST OVERSAW THE MOST CORRUPT ELECTION IN MODERN GEORGIA HISTORY.  HE WAS CAUGHT AND HE STILL WON'T ALLOW A REAL COUNT OF BALLOTS IN THE STATE AND A SIGNATURE MATCH OF ABSENTEE BALLOTS WITH SIGNATURES ON RECORD.
We wondered for the past many weeks since Election Day why would Brad Raffensperger destroy the election in his state and in the country.  Why would he run a fraudulent election?  Why would he try and steal the 2020 election for Biden?
Tonight we may be closer to the reason why.
IT APPEARS SECRETARY OF STATE (SOS) RAFFENSPERGER HAS A BROTHER, RON.  RON HATES PRESIDENT TRUMP AND THE TWO REPUBLICAN SENATORS RUNNING FOR OFFICE IN GEORGIA.  RON ALSO WORKS AS THE CTO FOR HUAWEI ENTERPRISE STORAGE SOLUTIONS BASED IN SHENZHEN, CHINA, A CHINA GOVERNMENT OWNED COMPANY.
Ron Raffensperger works in China.  He works for Huawei.  This company is controlled by China as the New York Post published in June 2020:
The Pentagon released a list of 20 companies that it says are owned or controlled by Communist China's military and operate in the US – including tech giant Huawei, according to a report.

The list, sent to lawmakers in a letter dated June 24, includes "entities owned by, controlled by, or affiliated with China's government, military, or defense industry," Pentagon spokesman Jonathan Hoffman said in a statement, Bloomberg News reported.
This list of companies came from the Pentagon.
Ron Raffensperger is a nasty guy who hates President Trump:
Ron hates the two Republican Senators in Georgia even though his brother is the 'Republican' SoS:
Yes, Ron hates both Republican Senators:
Ron is also connected to Roscongress which is connected to Putin and Russia.  Ron has been a guest panelist at these events a couple of times.
---
---
(end of the article)
Was President Trump referring to the above article when he tweeted this?
"Now it turns out that Brad R's brother works for China,"
"and they definitely don't want 'Trump'. So disgusting!"
Or does he know more?
I see fake news Snope and the daily beast debunk any relation between Brad and Ron Raffensperger and that alone makes my eyebrows rise. Anything on Snopes fake news should be reversed. Snopes calls Ron a very normal citizen who is a Huawei CEO and has nothing to do with Brad Raffensperger, the GA Secretary of State.
So I check for his Twitter and surprisingly, this very normal Hauawai citizen savagely hates President Trump or any republican. Besides he is VERY specific about some political issues that a "normal citizen" rarely is. For example, the newly passed House Equality Act which I warned about it in 2018 where it passed the House but was frozen on the Senate desk. Although these strange tweets prove nothing they got my attention.
#SaveAmerica https://t.co/mgpd4Ta5db

— Ron Raffensperger (@china_raffy) February 9, 2021
#VoteForJoe https://t.co/inHBGuycZf

— Ron Raffensperger (@china_raffy) November 3, 2020
Compassion, leadership. So refreshing. Merry Christmas and Happy Holidays to everyone. https://t.co/WHrHxiwxs3

— Ron Raffensperger (@china_raffy) December 26, 2020
#SoreLoserTrump https://t.co/tsdZQuNtzm

— Ron Raffensperger (@china_raffy) December 16, 2020
How many of you as normal citizens know much about the filibuster that Obama swore to abolish?
The argument that preserving the filibuster is necessary because it's an important tool in our Democracy falls apart when it's clearer with every passing day we won't have a Democracy without Congress passing voting rights legislation.

— David Plouffe (@davidplouffe) March 2, 2021
#QPAC2021 https://t.co/zk5Jb81AFr

— Ron Raffensperger (@china_raffy) February 27, 2021
How many of you normal citizens know about the Equality Act?
I had a different speech prepared today—about the Equality Act and what it would mean to me & my husband of 16 years, Phil.

But then the @GOP showed just how willing they are to attack their colleagues, trans kids, & put their prejudice so openly on display.

They are bigots. pic.twitter.com/ABOQGNfkYM

— Rep. Mark Pocan (@repmarkpocan) February 25, 2021
Is he from Georgia?
#AmericaNeedsGeorgia https://t.co/MmKstP7vDj

— Ron Raffensperger (@china_raffy) November 17, 2020
Why should he care so much for Georgia?
#GASen https://t.co/biGubu3FRP

— Ron Raffensperger (@china_raffy) November 18, 2020
Georgia, you are better than this. https://t.co/TOhRfBCtwk

— Ron Raffensperger (@china_raffy) December 4, 2020
#TrumpIsAMassMurderer https://t.co/PFQj24zR66

— Ron Raffensperger (@china_raffy) October 31, 2020
Here is some Chinese news about Brad Raffensperger himself. However, even this part is not as important as what comes next in this article but we have to report every piece of information that may serve.
An article on National Life by Patrick Howley writes:
CAUGHT ON TAPE. BRAD RAFFENSPERGER BEGGED FOR CHINESE VOTES
Georgia Republican Secretary of State Brad Raffensperger was placed into office in the Georgia House of Representatives in 2015 by a powerful network of Mandarin-speaking Chinese people in the United States of America. NATIONAL FILE has obtained video of Raffensperger speaking at an event with Mandarin-speaking Chinese people, begging the Chinese people to get him more than 100 votes to secure his victory in the election (which he ended up winning by 159 votes). A Mandarin-language newspaper that actively coordinates with United Front, a network controlled by the Chinese Communist Party, even explained the strategy to place Raffensperger into office by use of "absentee ballots" that could be obtained by one Chinese person and distributed to others. Raffensperger is trying to stop Communist China's geopolitical foe President Donald Trump from gaining a proper accounting of the votes in the 2020 presidential election.
HERE IS A LINK TO RAFFENSBERGER MAKING A CALL IN MANDARIN CHINESE THANKING THE CHINESE FOR ELECTING HIM TO THE STATE LEGISLATURE IN 2015.
The article about Raffensperger's election in the United Front-linked newspaper can be translated into English via Google Translate, and states the following — emphasis added:
"One of the reasons why we did not participate in elections in the past was that "one more vote, one less vote has no effect on the results of the election." This time is different. In the first round of election, there were only two candidates left in the 50th District of the House of Representatives where Johns Creek was located: Brad Raffensberger (sic) and Kelly Stewart. They are all conservative Republicans, with almost the same political opinions. Only 2,500 of the 25,000 voters in the first round voted: Brad was only 26 votes behind Kelley.
Brad took the initiative to approach the Asian community to understand and listen to our voices. He visited the Chinese Dance and Culture School in the city center the previous weekend. Last Saturday he visited the Atlanta Modern Chinese School with more than 500 students. On Sunday, he hosted 30 Chinese at home to talk about his ruling philosophy. As a city councillor, he also participated in the award ceremony of my boy scout team and spoke on behalf of the city government…
According to statistical calculations, we only need 100 Chinese votes this time to determine the outcome of the election and make Brad a victory. He will represent our voice in the state legislature in the future. We have already boasted about Haikou with him and guaranteed 100 votes. This is an excellent opportunity for us Asians to show their strength. Your vote has never been so important. Election day is Tuesday, February 3. If you can't vote in person on the day of something, I can apply for an absentee ballet (sic) for you. After you receive it, you can fill in and send it out. Due to the tight mailing time, if you need, please email me vale@PingMortgage.com.
In addition, in the municipal council election in September this year, Chinese people are likely to stand for election. Thank you for your attention…Xiao Yu"
(NOTE: Georgia law forbids people applying for absentee ballots for other people except if the person is out of the county temporarily or if the person applying is a direct relative of the voter).
HERE IS A 2017 ARTICLE IN WHICH THE SAME CHINESE-LANGUAGE PUBLICATION BRAGS ABOUT HANDPICKING RAFFENSPERGER FOR OFFICE, stating, "After a month of hard work and help from the Chinese, he finally won the final election…Shun aroused fighting spirit, so I and Brad reported the number of Chinese votes every hour. In the end, Brad won the victory. The numbers we quoted are very close, obviously the Chinese votes played a key role in winning."
HERE IS A VIDEO OF RAFFENSPERGER SPEAKING AT THE EVENT, FOLLOWING A MANDARIN SPEAKER, BEGGING THE CHINESE PEOPLE FOR VOTES.
Raffensperger discusses absentee ballots at 0:48, discusses the number of votes he needs to win specifically at 1:12, hints at trading political favors with the expression "Out of little acorns, great trees grow" at 1:27, and again begging for votes at 3:12.
HERE IS MORE OF RAFFENSPERGER SPEAKING AT THE EVENT
HERE IS RAFFENSPERGER COORDINATING WITH THE CHINESE PEOPLE ON VOTING
HERE ARE SOME PHOTOS FROM THE EVENT WHERE RAFFENSPERGER BEGGED FOR CHINESE VOTES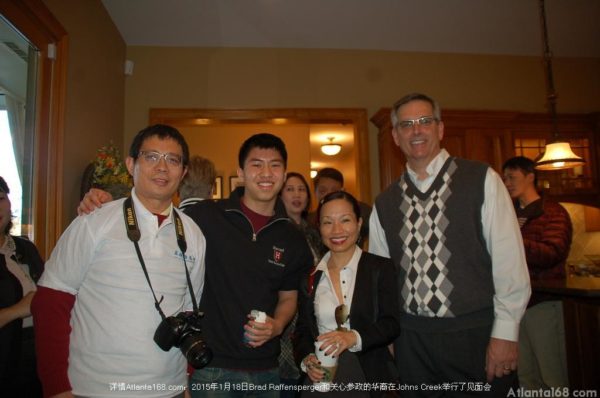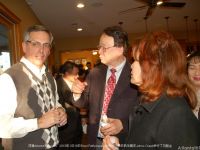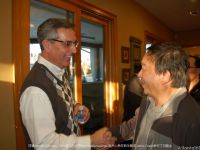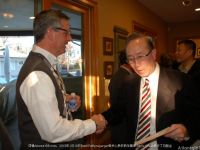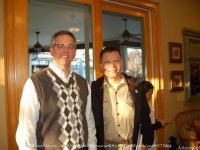 ---
(end of the article)
Does the article above prove that Raffensperger is compromised? Not at all. But the whole situation he was engaged in is fishy as he closely worked with Stacey Abrams. No clear link between him and Soros, Obama, Hillary, or Podesta but all mentioned have strong ties with Stacey Abrams so does this tell us enough?
Brad Raffensperger was the key figure in Georgia's election and Georgia was the key to the national election.
Does this tell us enough now?
Brad Raffinsperger not only worked with a Soros-Clinton tool but he was the key to the spiderweb of changes that Soros-Clinton-Obama-Podesta could infiltrate the methods in which the non-ballots could become and actually BECAME ballots.
Does this tell us really enough now?
What happened was that lawsuits were filed around the country to change laws through people who did not have the Constitutional authority to do so. COVID COVID COVID was the hysteria all over the place and the trick was grannies cannot vote so let's make a last-minute change to make it legal for grannies to vote from distance. Therefore, there is a fraud that cannot be called a fraud as it is according to the reversed laws where no supreme court looked into them before being changed. The term is a legal fraud.
Is this constitutional? Of course not but the timing between changing the laws and the election was so short that it couldn't be either constitutionally audited or even known about.
The think-tank behind this project, (which was a long-term and very well-thought project) had considered a time frame enough to win the election. Once they have won and are in power it would be difficult if not impossible to reverse the election in court.
The lamestream media as the fourth branch of the government moke the dissent, social media bans voices, and Dominion voting machine and its Hogo Chavez Venezuelan sister machine Smartmatic slap the opposition with billion-dollar lawsuits (eg: lawsuits against Sidney Powell, Rudy Giuliani, and Mike Lindell.)
There is another node involved. When Georgian counties act to recount the fraudulent ballots, they found themselves fighting with a judge who is Stacey Abrams's sister and overturns their lawsuit and when the election boards report fraud, there is an attorney who sues them all. This attorney who is pushed by the Marxist media as the super attorney, power attorney, go-to attorney, or the "dominant lawyer" is Marc Elias, or better say Hillary Clinton's attorney. He is an election lawyer and takes pride in defending all corrupt democratic nominees.
The breaking news is that his company (he is a partner) Perkins Coie is the same law firm that hired Fusion GPS to investigate then-President-Elect Trump on behalf of Hillary's campaign and the DNC. Fusion GPS is the company that started the witch hunt pee-pee dossier through former British spy Christopher Steele.

The rest of the story and wasted years on a witch hunt based on a fake dossier is already old news. I will better expand this part later.
On his law firm's website we read:
"Marc Elias is the chair of Perkins Coie's Political Law Group, where he is nationally recognized authority and expert in campaign finance, voting rights and redistricting law and litigation. He is also considered one of the leading recount and post-election attorneys in the country.
Marc represents dozens of U.S. senators, governors, representatives and their campaigns as well as the Democratic National Committee, Democratic Senatorial Campaign Committee, Democratic Congressional Campaign Committee, National Democratic Redistricting Committee, Priorities USA, Senate Majority PAC and House Majority PAC. Marc served as general counsel to Hillary Clinton's presidential campaign in 2016 and John Kerry's presidential campaign in 2004.
As a litigator, Marc has handled scores of cases involving politics, voting rights and redistricting. He has successfully argued dozens of cases in state supreme courts and U.S. courts of appeal. He has argued and won four cases in the U.S. Supreme Court: Virginia House of Delegates v. Bethune-Hill, Wittman v. Personhuballah, Bethune-Hill v. Virginia State Bd. of Elections and Cooper v. Harris."
---
---
Here comes the bombshell. Marc Elias was 
Soros's campaign manager.
In an excellent 2016s article by Joe Schoffstal on The Free Bacon we read:
"A top priority of liberal billionaire George Soros is to enlarge the U.S. electorate by 10 million voters by 2018, according to leaked documents.
The plan to grow the electorate by millions of voters was discussed during a May 2014 board meeting of the Open Society Foundations, a liberal grant-making group founded by Soros. A 220-page guide detailing the plan was among more than 2,500 hacked Soros documents released by DC Leaks, which publishes documents from influential officials around the world.
The guide covers strategies and tactics the group will employ in the United States from 2015 to 2018. The top goals listed by the guide are to "advance electoral reform" and "combat suppression."
"The following four goals form the scaffolding of U.S. Programs' work," the guide states. "1. An American democracy strengthened through increased meaningful participation, inclusive practice, and accountability." The third strategic goal expands upon this, calling for "Full political, economic, and civic participation of immigrants and communities of color by dismantling the barriers and strengthening the conduits to opportunity."
Later, the guide discusses expanding the electorate by "at least 10 million voters" in the United States. This would be accomplished "by lowering barriers to voter registration through the various forms of modernization and increased ballot access while sustaining and expanding the franchise by establishing strong protections against vote suppression, denial and dilution."
An Open Society Foundations spokesperson affirmed the group's interest in voter turnout.
"The Open Society Foundations supports efforts to encourage wider participation in U.S. elections, and opposes measures used to try to suppress voter participation," the spokesperson said via email.
The leaked documents help explain why Soros has quietly funded efforts to battle voter identification laws and target Democratic-trending voters for registration.
Soros began supporting challenges to voter ID laws in 2014.
"We hope to see these unfair laws, which often disproportionately affect the most vulnerable in our society, repealed," Soros said about the campaign in 2015. He vowed to spend at least $5 million on the effort.
The campaign's leader is

Marc Elias

, a partner at the D.C-based law firm Perkins Coie and Hillary Clinton's top campaign lawyer. Elias' work on the legal project is separate from his work on the campaign, although Clinton supports the effort.
The first in a series of lawsuits claiming that voter ID laws disproportionately hurt minority voterswas filed in Ohio just days before the Open Society documents were transmitted to the board of directors in May 2014.
Elias filed the Ohio lawsuit on behalf of a group called the Ohio Organizing Collaborative. That group was later replaced on the lawsuit when it was investigated by a state criminal agency for allegedly forging signatures and registering dead people to vote.
Weeks after the Ohio lawsuit was filed, a second lawsuit was filed challenging Wisconsin's voter ID laws. A third lawsuit was filed in Virginia soon afterward, a challenge Soros and Elias would ultimately lose. Lawsuits in other states followed.
Soros has also funded recent voter registration campaigns from his own bank account.
Soros donated $3 million to the Immigrant Voters Win PAC, which was established to fund the Families Fight Back campaign. That campaign aims to register 400,000 Hispanic voters in swing states before the November elections.
J. Christian Adams, president of the Public Interest Legal Foundation, a nonprofit law firm that litigates to defend election integrity, said that Soros is spending big to transform American elections.
"George Soros is involved in every aspect of manipulating the rules of American elections," Adams told the Washington Free Beacon. "From funding Pew's efforts to centralize election administration, to fueling litigation that attacks election integrity laws, to fanning the flames of racial agitation and polarization, Soros dollars are doing all they can to fundamentally transform American elections."
---
(end of the article)
What Marc Elias is doing is what Soros started in 2014. He is called a "power attorney" because the powerful arm of George Soros and Hillary Clinton are behind him. His job is this: When there is election litigation between a Republican and a Democratic candidate, he enters the battle and fights for the Democratic candidate. Using all his connections in high places, he mostly wins the cases. That simple. He started to file lawsuits against different state election laws, finding a pattern to loosen the election integrity laws either by claiming them as discriminatory or through other tricks. Now he is the man in Georgia and New York and other states to block the election fraud claims.
Now we have another nugget here by Gateway Pundit.
Yesterday we reported on how American Patriot and Attorney, Lin Wood, was suing the State of Georgia for implementing an agreement with the Democrats in Georgia that the signators had no legal right to enter into. 
The agreement, backed and likely created by Hillary Attorney Marc Elias

, is not legitimate.   Today we note that Hillary's Elias worked on another action with the Democrats Georgia as well.
Yesterday we reported on Lin Wood's action to have the agreement between the State of Georgia and the Democrats signed before the election disqualified due to the signers representing the state not having the legal right to sign the agreement.  Lin Wood maintains that this agreement, resulting from a Democrat complaint, violates the Constitution in that only the legislature can alter state election law.
But this was not the only action Hillary's Elias took in Georgia.  
We found another election law complaint, this one filed by Stacey Abrams' nonprofit, the "New Georgia Project," (NGP) filed on May 8, 2020.  (See full agreement here or here.)  Marc Elias of Perkins Coie is behind this agreement as well and has signed it.
This second case reveals that Stacey Abrams is working with Hillary Clinton's lawyer Marc Elias, in Georgia, to make sure the Democrats win the election

using absentee ballots

.
If this case was addressed and signed, this may be another agreement in the state of Georgia where the Democrats took action against the state and Executive Branch members like the Secretary of State signed an agreement which they didn't have the right to sign to address the complaint.
If this complaint was also settled, which we cannot confirm at this time, then Lin Wood may need to file a complaint against it, like he did concerning the March 6 agreement.
---
(end of the article)
Are we going somewhere so far?
Bear with me a little more because here comes the nuke.
Marc Elias is John Podesta's lawyer. When John and Tony Podesta were under Mueller's investigation related to the dossier payments,
Elias represented John Podesta.
This is the real spider web. Do you remember Debbie Wasserman Schultz? The woman who was in possession of Seth Rich's laptop removing it from the FBI agent? The same woman who represented Florida's Broward County district 23 when the shooting in Stoneman Douglas happened? The woman who had Sheriff Israel in her pocket? Do you remember the situation of the shooting where the students oh sorry…" kids" have appeared in odd photos claiming one hundred opposite testimonies? The shooting that sparked David Hogg and March For Our Lives movement led by Valeri Jarrett, Eric Holder, and Barack Obama?

Well, the same woman Debbie Wasserman Schultz at the time was the chairwoman of the Democratic National Committee. Shultz and John Podesta (the chairman of Hillary Clinton's 2016 presidential campaign) Paid the Fusion GPS Trump Dossier. Both perjured themselves in Congress claiming they had no knowledge that their firm had hired Fusion GPS and Fusion had hired the British Spy Christopher Steel to assemble the pee-pee dossier and James Comey used the dossier to get the warrant to spy on Trump and Trump campaign official Carter Page.
Are you with me?
Podesta and Shultz (who were both involved in Seth Rich's laptop and Stoneman Douglas shooting) are again together in a national or better say an international scandal of Trump dossier paid by their firm and they claim they knew nothing about it. All the world knew except them. Do you believe it? The CNN bottom wipers came to their aid saying: "Their remarks to congressional investigators raise the stakes in their assertion that they knew nothing about the funding because it's against the law to make false statements to Congress."
Who was sitting next to Podesta in Congressional hearings? Marc Elias his attorney but as the congressional hearing is not a court Elias was identified as the general counsel for the Clinton campaign. Clinton's campaign paid Perkins Coie $5.6 million. The Podesta lawyer Elias is the owner of Perkins Coie who paid Fusion GPS who hired Christopher Steel who made the dossier that Comey used to get a warrant to spy on Trump. A witch hunt that led to Special Counsel Mueller's million dollars investigation and 3 years of Trump-bashing and agitating news titles and our never-ending mental friction.

What I am telling you is that it is always the same team.
The same gangsters and they don't give up. A 4-year witchhunt at the highest levels of the government, while Trump was the President, hasn't stopped them. The same people are behind the maleficence of the election and they have now their own puppet in the White House.

Will they give up? NO.

Just after they perjured themselves in Congress the Washington Post slapped them with the famous report that you all know about: The role of the Clinton Campaign and the DNC in manufacturing the dossier. We are talking about the money paid to Perkins Coie (Marc Elias the Podesta lawyer and Soros campaign manager) who paid Fusion GPS who hired Christopher Steel who made the dossier which Comey used to get a warrant to spy on Trump on behalf of the Clinton campaign and the DNC. (I have a purpose to repeat this.)

Can you imagine? It was their own media, the New Your Toilet Paper Times that reported the cover-up. Two of their own reporters Kenneth Vogel and Maggie Haberman attacked their lies. Vogel tweeted:
When I tried to report this story, Clinton campaign lawyer @marceelias pushed back vigorously, saying "You (or your sources) are wrong." https://t.co/B5BZwoaNhI

— Kenneth P. Vogel (@kenvogel) October 24, 2017
When Vogel tried to report the Clinton campaign's payment to the dossier, Marc Elias(@marcee lias) intimidated him (look at the choice word "vigorously") saying you or your sources) are wrong. 
Maggie Haberman who also was the White House correspondent for the New York Times tweeted: 
Folks involved in funding this lied about it, and with sanctimony, for a year https://t.co/vXKRV1wRJc

— Maggie Haberman (@maggieNYT) October 24, 2017
"Folks involved in funding this lied about it, and with sanctimony, for a year."
The whole team of Hillary, Podesta, Shultz, behave as they were merely observers and not important components. So who was the important component if not them? Elias on the other side doesn't disclose the financial records of the firm. This is so funny. Besides never forget that Hillary Clinton was the Secretary of State to whom? The Obama administration. A name that is missing everywhere during this salacious path of treason. They are saying either they are dumb or we are dumb. Who do you think is dumb?
Devin Nunes, chairman of the House Intelligence Committee, on fox news told Laura Ingraham that this  is just the "tip of the iceberg."
Nunes said: "The press did everything they could to bury this. As you know, I've been relentlessly attacked for months. And now finally we're just beginning to get the truth. This is just the tip of the iceberg, in my opinion."
Perkins Coie in response to the allegations took the Fifth. 
How filthy and corrupt you should be to represent an international plague like John and Tony Podesta? Only the devil himself can represent such a hellish gang.
The rest of the Russian Gate where it connects to Comey, Rosenstein, McCabe, and disgraced agent Peter Strzoke and his lover Lisa Page is just history and it is all over the news so I won't go there. 
(photo by the Last Refuge)
The same team who created the Russian Gate is responsible for the 2020 election.
I am warning Lin Wood, Sydney Powell, and Rudy Giuliani

that the man they will face is Marc Elias AKA Podesta-Clinton-Soros team.

Elias has filled not only in Georgia but also in New York. 

I believe Mike Lindell's attorney will face this man too

because wherever election fraud claims have been filed,

Elias

will be the front force. Not sure if they know this but I did this report to warn them.
As we mentioned above, this "Soros-Clinton-Podesta- Abrams-Valerie Jarrett" project is a well-thought agenda in place and it was specifically designed to strike just at the last minute out of a blue to avoid a buzz or allowing time for someone to notice before they GRAB the election. Once they have got what they want, they would restrict any sort of access to fair judges and slap intimidating lawsuits to scare the hell out of anyone who dares to speak out while in the meantime they will destroy the ballots. I will eat crow if they do not destroy the ballots. They certainly will. 
Being personally heartbroken and deeply concerned for Sydney Powell, Lin Wood, Rudy Giuliani, and Mike Lindell, I write this but I have faith in their faith. Our God is a great God and he never lies. God will put a stop to the evil in the White House. God will come against it. You can't kill babies like this. The Bible says Jahosaphat was scared of the enemy when The Lord told him that the battle ain't your battle. Stand still and see the salvation of the Lord and Jehosaphat was all confused as the angles of the Lord smote the enemy and all Jahosaphat could see were the dead bodies. God will rain down in this valley and you will see it comes to pass.
Fighting against such evil people is hard. Being slapped with a billion-dollar lawsuit is horrific but It is time for the preachers to preach the good news. To pray for the Lord to split our red sea of the election. For these warriors and soldiers of God to win the courts. We don't need the power on earth we need power from on high. We need the army of heaven and prayer warriors as we are not fighting against flesh and blood but the wickedness, principalities, and rulers of darkness. It doesn't matter what the wicked media says, it doesn't matter what the politician says, one plus God is the majority. We are children of the Most High. If you believe in your Bible you can move the mountain. I tell you if you are not astonished by the Bible, then you haven't read it deeply because it is an astonishing book.
2 Corinthians 4:18 "So we fix our eyes not on what is seen, but on what is unseen since what is seen is temporary, but what is unseen is eternal."
Lin Wood, Sidney Powell, Rudy Giuliani, and Mike Lindell I have faith that you win the battle because God always wins the battle. Focus on your relationship with Jesus Christ. Draw near to God and He will draw near to you. Shut down the news because the devil is a liar and he is very good at it. He does everything to distract you from being focused on Jesus Christ. He was in this business long before you live on this earth so he is professional. In fact, he was in this business since the serpent deceived Adam and Eve don't you think?
People expect to see an Egyptian-magician devil to believe it. If they knew he is way up-to-date and modern than most of us. Talking so much of him will be glorifying him so Just shut him down and focus on Jesus. If strange things are happening, let them happen, If unexplainable things happen, let them happen but stand on the solid rock of faith because Jesus promised to always stay with us and never leave us until the end of days. Look carefully, listen carefully, the tide is shifting, things are changing. God is pouring His Spirit on ALL flesh…All flesh…not white flesh or black flesh or men flesh or women flesh but on ALL flesh. This Gospel of Jesus should be proclaimed in four corners of the world before He returns so we are not there yet. We have not yet done our homework. We have a fight to fight.  
I know you are all fearless because God does not put us in bondage but fear does. If people allow the spirit of fear to take root in their life it gives birth to a lot of things. It is like being caught in a snare letting something that will never happen, happen. Did you see what happened to Job? God hasn't given us the spirit of fear but the spirit of courage. It is the enemy the father of fear. If God is with you, who can be against you?
You know I never had an easy life. I had pain after pain after pain so enough to know how does it taste. When I found Jesus in 2016, it was just then that I realized I had a dose of all pain in the world so when I started to minister to people for each misery they had, I was a living experience. I mean for some people having pain is not about them but the glory of God through them who make you a living example of what you can teach. There is a difference between something you teach by the book with something you teach by an experience that broke you. It is like the difference between a theory class and a practical class. When I found the Lord in 2016, it just went worse. I mean all the hell broke loose on me. I was a turtle in learning the lesson of praise. I was just about to end up in the wilderness for forty years. I wanted to finish on the mountain top but just like Israel, I was about to end up in the wilderness before I learned the lesson of praise. You know God never promised them to end up in the wilderness but a land filled with milk and honey. The schedule was just passing the wilderness but they started to complain. I am hungry, I am thirsty, I am tired of this food, I want my Mama, and boom the misery came upon them.
So, is it going well? Praise the Lord. Is it going evil? Praise the Lord. Are you falling from one battle into another and another? Praise the Lord. Just it is then when He makes you pregnant with the new beginnings and new births. Trust the Lord. It was just when I learned to praise the Lord that things changed for me. When you know Jesus for the first 2-3 years, your life becomes a living hell. Why? Because only by experiencing things we can learn faith. Just take hold of the Rock because He doesn't pick the cushy whiny souls to serve Him. What is the use of trusting Him if everything is easy?
If he lets us stay in a battle that takes time more than what we "think" it should, He is ultimately preparing us for a plan which is so bigger than us that He not only will work a good thing in us but He also pushes us into a better place in life because we wouldn't go there if we hadn't been forced to. 
My most loved prayer is the Apostle Paul's prayer. When it comes the moment for me to leave this prison of flesh and blood and fly to meet my King and my Savior, I want to be able to say that I am poured out like a drink offering, I have finished the course and I had fought the good fight. Living on this earth and fighting this fight is not easy but oh boy, there will be a day when we leave this fleshly dress and will be free indeed and it is just then when life begins. So use your time here to get ready for your real life. Who is going to have a bigger package to take in heaven? Jesus said "my Father's House has many mansions. I am so excited about it, aren't you?  
I have just one more word for you. The Bible is the book of coming outs. From Genesis to Revelation each story has a coming-out moment. Jonah came out of the giant fish's belly. Noah came out of the flood, Joseph came out of the pit and prison, Moses came out of the red sea, Job came out of his affliction, Daniel came out of the lion's den, Shadrach Meshach and Abednego came out of the fiery furnace, Lazarous came out of the tomb. Jesus came out of death and forever defeated the enemy. Just a short glance into the Bible says how kind and how big your God is and how everything He did was for your good. So you will come out of this in Jesus Almighty name but for coming out you have to go in and then you have to get through before coming out victorious. 
Let your eyes stare just at the finished victory in Calvary. Calvary will guide you through this. Glory to God forever and ever.
Amen.
Author's note at the end of each post: -"Your biggest problem is so small for such a big God"-Ella Cruz" The Bible serves as the blueprint of faith, and the New Testament provides us with God's faith and the power to perform miracles through faith and the name of Jesus. Regardless of the severity of cancer, healing can be achieved through faith in God's word. When Jesus raised the dead, he did not discriminate based on the level of death. He simply called forth life. Let's explore how he did it. The first time Jesus brought someone back from the dead was the daughter of Jairus, an official in Jerusalem. Although she had passed away, she was only recently deceased. The second time was the son of a widow in Nain who had been dead for just one day. Lastly, Jesus raised Lazarus, the brother of Mary and Martha in Bethany, who had been dead for three days. He raised them all. No matter how insurmountable your problem may seem, Jesus is the resurrection and the light. Ella Cruz World's events are happening so fast. Global Governance 2015, Agenda 2030, Agenda 2050, Antarctica, Mars, CERN, G5, The United Nations, The European Union, the Club of Rome, and the false prophets of the Vatican all together, we see that the satanic global government is imminent, and it shall come to pass. The mark of the beast will be obligatory. You are either a Christian or not. If you are, you believe this because it is predicted 2000 years ago in the Bible. But if you are not a Christian, you read the news and notice that the satanic world government is their agenda. Their Global Governance 2025 is terribly close. Their Green New Deal 12-year timeline matches the agenda 2030. We have a short time to prepare ourselves. Born-again Christians are happy and calm. Why? Why do we joyfully dedicate ourselves to the nation, knowing that we will be chased and prosecuted? Because we are dedicated to the Kingdom. "Thy kingdom come; Thy will be done." 1. We firmly believe that Jesus Christ is the Son of the Living God. 2. We hold the Bible as the divinely inspired Word of God. 3. We believe that God loved us so much that He sent His only begotten Son to die on the cross for our sins. Through His precious blood, all our sins are washed away and forgiven. 4. We believe that the price for our salvation, health, prosperity, happiness, and eternal life has been paid by the blood of Jesus. These gifts are freely available to us through the grace of God. By His stripes, we were healed 2000 years ago. 5. We acknowledge that by accepting Jesus Christ as our Lord and Savior, we open our hearts to the Holy Spirit. We are baptized by the Holy Spirit, who dwells within us and communicates with us through dreams, visions, speeches, videos, books, and other means. This communication begins immediately after our salvation. 6. We firmly believe that Jesus Christ remains the same yesterday, today, and forever. As born-again believers, we receive the same DNA as Jesus Christ, with the same miraculous abilities through faith. Just as the apostles performed signs and wonders like Jesus, we too can accomplish these miracles through faith, and the Lord will work through us. 7. We condemn the Vatican's religion and many false prophets who have deceived Christians for centuries, hiding the true message of the Bible and the Good News from people to maintain their power. We welcome all denominations and strive for unity in the body of Christ. 8. We believe that a born-again Christian never truly dies. When a believer's life on earth ends, they are promoted to heaven, and death holds no power over them. In heaven, we experience immense joy, love, peace, and the glory of God. Those who have had near-death experiences or have seen Jesus in a vision or dream know the indescribable relief and joy of being in His presence. To answer the question of why we are happy, we say that we could happily die at any moment. In fact, we long to go home and be with our Lord. However, we know that each one of us has a mission and purpose revealed to us by the Holy Spirit after our born-again experience. For the sake of fulfilling that mission, we remain joyful and relaxed in the spirit, knowing that we are called to save people by preaching the Gospel and bringing them to Jesus. To be born again, you just need to say: Lord Jesus, I accept you as my personal savior, Come to my heart, Forgive my sins, Wash me away, Make me a new person, And live inside of me. In the Name of Jesus from Nazareth, Amen. And that's it. You are saved! Jesus will reveal Himself to you, and your life will undergo a significant transformation. Your marriage, health (especially addiction), finances, and all areas of your life will experience an extraordinary change. And never look back. In Jesus Almighty name. Amen.